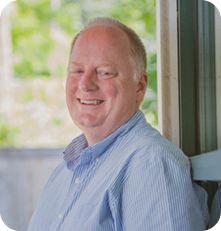 Brian Higgins
Chief Architect
Brian joined Clarity Software Solutions in November of 2007. Under Brian's direction, the Clarity application platform was designed from the bottom up to be easily maintainable, configurable and scalable. For two decades, Brian has demonstrated success in assembling and motivating talented technical teams, employing advanced technologies, and creating extremely successful application platforms.
At Clarity, Brian supports the teams responsible for design, development and maintenance of information systems including system architecture, client facing applications, web development, and database management. Prior to Clarity, Brian held high-level positions in the print-on-demand solution and insurance marketplaces. Brian has also worked as a systems architect and provided technical direction to large teams on the appropriate use of advanced technologies such as object-oriented programming, web development, artificial intelligence, and machine learning.
While employed by Aetna, Brian designed, coded and led the team that created MedQuery™. MedQuery™ was Aetna's flagship application that used expert systems technology to optimize medical utilization. MedQuery™ was awarded a patent (5,517,405) in 1996 and Brian was listed as an inventor.
Brian holds a Bachelor of Science from Southern Connecticut State University.