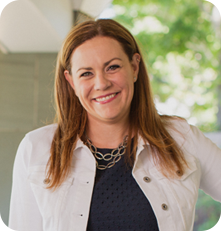 Sarah Soderman
Chief of Business Planning & Performance Management
Sarah joined Clarity in August of 2015 after working for a number of years in the power generation and utility industry within a variety of roles after beginning her career in public accounting. As Clarity's Chief of Business Planning & Performance Management, she is focused on analytics, forecasting, pricing, revenue fluency, cost analysis and governance, that helps drive disciplined decision making for improved fundamental operational and financial performance at Clarity.
Sarah previously served as the Vice President and Controller at EquiPower Resources Corp., a private equity owned power generation portfolio company. At EquiPower, she was responsible for managing the company's accounting function including the monthly, quarterly and annual close processes, technical accounting research, designing and implementing effective internal controls, establishing and maintaining the accuracy of financial reporting and managing the tax and treasury functions. Prior to EquiPower, Sarah held various management roles all of which focused on accounting, internal controls and financial reporting.
Sarah is a CPA and has a Bachelor of Science in Business Administration with a concentration in Accounting and a minor in Computer Information Systems from Bryant University.