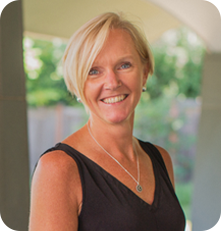 Sharon Kokoruda
Vice President, Data Analytics
Sharon joined the Clarity team in August 2013 as an Operations Business Analyst. Prior to joining Clarity, she was a Controller at an IT consulting firm, previously known as Command Systems and before that, an auditor for Ernst & Young. Through these experiences, Sharon gained valuable business knowledge in areas such as team work, analytics, problem solving, process and procedures.
As Vice President of Data Analytics, Sharon's primary responsibility is leading the data analytics and data warehousing departments, overseeing all activities and ensuring the departments alignment with the business's vision and objectives. Her team is responsible for the information and data that is utilized for Business Intelligence, creating various KPIs to help drive better business decisions and providing flexible and scalable analytics capabilities.
Sharon has a Bachelor of Science degree in Economics from Bates College and a Master of Science degree in Professional Accounting from the University of Hartford.