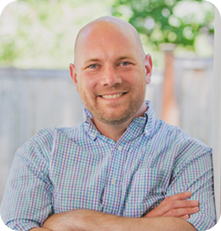 Stephen Mongelli
President & Chief Executive Officer
Steve joined Clarity in January of 2008 after a decade inside the national healthcare and insurance business marketplace. His success with new product development and marketing strategies for membership enrollment and retention have been instrumental in bringing Clarity to the industry-leading position it holds today. His impact on the company is best measured by our phenomenal sales growth and positive retention rates. Clarity most recently scored a NPS® score of 55 which outpaces both the healthcare and software industry averages and underscores Clarity's commitment to client satisfaction.
Steve was most recently the Chief Operating Officer at Clarity and has spearheaded numerous initiatives: developing successful print-on-demand programs, streamlining marketing communications, developing modern, cost-effective solutions to replace inefficient legacy documentation methods, and ultimately, creating both an enhanced member and client experience.
In 2020, he was promoted to President & Chief Executive Officer and now oversees all aspects of Clarity's business, focusing on continued growth, exceptional client service and product innovation.
Steve holds a Bachelor of Arts from the University of Richmond.