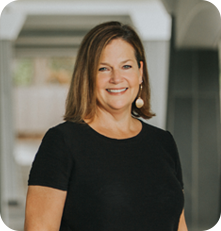 Susanne Angiolelli
Senior Director, Technology Operations Integration
Susanne joined Clarity in 2008 as an Implementation Team Lead with over a decade of experience in the healthcare communications industry. Prior to joining the Clarity team, she worked for Printing for Systems, Inc. (later purchased and named Metavante) for over ten years where she earned her role as a Senior Implementation Business Analyst.
As the Senior Director of Technology Operations Integration at Clarity, Susanne oversees the maturation of Clarity's processes and tools, and all integration points of client facing teams. She is responsible for the continual improvement of Clarity's practices and capabilities, providing strategic direction and leadership in all aspects of Technology Operations
Susanne holds a Bachelor of Arts degree in Literature from American University in Washington, DC.