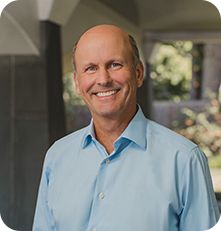 Jim Howland
Managing Director | Operating Partner (MSCP)
Jim Howland is a Managing Director with Morgan Stanley Capital Partners (MSCP), and has served as Clarity's Chairman since MSCP's investment in January 2019. Jim also serves as Chairman of the Board of Project Management Academy, Smile America Partners, 24 – Seven, and Cadence Education. He previously served as Chairman of the Board of EmployBridge, CoAdvantage, Access Cash and Learning Care Group and as Director of Zenith.
Prior to joining Morgan Stanley, Jim was President of Dun & Bradstreet's International Business and was CEO of Edison Schools Educational Services Group and Regus Business Centers, Americas. Earlier in his career, Jim served as President of the American Express International Merchant Services business based out of London and as Senior Engagement Manager with McKinsey & Company in their Financial Services practice.
Jim holds a B.A., magna cum laude, from Bucknell University and an MBA from the Stanford University Graduate School of Business.