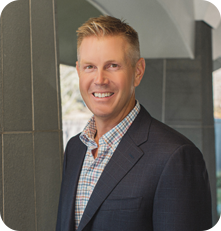 Scott Rotermund
Board Member & Advisor
Scott Rotermund is a seasoned healthcare executive with over 25 years of experience in the industry. He is the Co-founder of Welltok, a leading enterprise SaaS company that provides a data-driven consumer activation platform for the healthcare industry. During his time as Chief Growth Officer at Welltok, Scott drove new strategic partnerships and established collaborations with the most innovative health organizations.
In 2020, Scott joined Clarity as their Chief Strategy & Innovation Officer, where he oversaw product development, strategy, and training efforts. As a member of Clarity's board of directors Scott brings a wealth of knowledge to Clarity's team, enabling the company to stay ahead of the curve in an ever-changing industry.
Before co-founding Welltok, Scott co-owned PSI, a healthcare services company that was acquired by Metavante Corporation in 2003. Following the acquisition, he served as Vice President of Sales for the Metavante Healthcare Solutions Group. Scott holds a Bachelor of Science degree from the University of New Hampshire's Peter T. Paul College of Business and Economics.