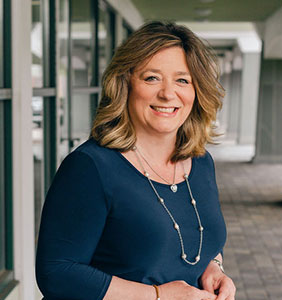 Teri Kozikowski
Chief People Officer
Theresa A. (Teri) Kozikowski is the Chief People Officer of Clarity Software Solutions, Inc., reporting to Steve Mongelli, President and CEO. She began her newly created role with the company in May of 2022.
Teri is responsible for all human resources related activity and decisioning for the organization, including talent acquisition, deployment and development, employee benefits programming and compensation (including executive and incentive programs), corporate communications, employee relations and employee engagement.
Teri was SVP of Human Resources with Webster Bank prior to joining Clarity. Prior to that, she was Chief Human Resources Officer at Edelman Financial Services in Fairfax, VA.
Teri spent the majority of her career with the General Electric Company in a succession of senior leadership roles, the last of which was as EVP of Human Resources for GE Commercial Aviation Services (GECAS), at the time the world's largest lessor of commercial aircraft around the world.
Teri earned a Bachelor of Science degree in Biology, and a Master's in Business Administration from Rensselaer Polytechnic Institute in Troy, NY. She served as the 115th President of Rensselaer's Alumni Association, and currently co-chairs the Institute's Alumni Hall of Fame Selection Committee.