Clarity Software Solutions, Inc. Named to the 2022 Marcum Tech Top 40
The premier awards program recognizes Connecticut's fastest growing technology companies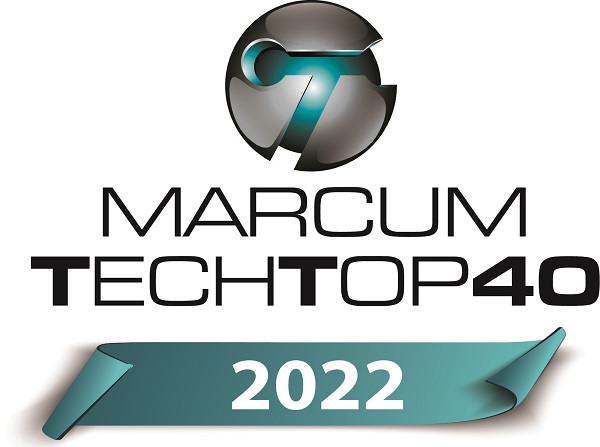 Madison, CT (October 27, 2022) – Clarity Software Solutions, Inc. has been named to the 2022 Marcum Tech Top 40, an annual awards program recognizing Connecticut's fastest growing technology and life sciences companies. This is the 10th consecutive year that Clarity has made the list.
Clarity Software Solutions accelerates member engagement for healthcare organizations nationwide, providing industry-leading SaaS technology and consultative services to enhance ID cards, EOBs, member guides, and other welcome and plan lifecycle correspondence. These enhancements drive increased participation in plans' highest priority member activities and benefits.
Now in its 15th year, the Marcum Tech Top 40 recognizes technology leaders in six industry sectors that reflect the state's technology landscape:
Advanced Manufacturing
Energy, Environment, and Green Technology
IT Services
Life Sciences
New Media, Internet, and Telecommunications
Software
Tech Top 40 companies are both privately and publicly held, must have $3 million in annual revenue, and demonstrate a record of progressive growth in each of the past four years. Companies that successfully scaled to $3 million in revenue in less than three years can also apply for the Accelerator award.
A virtual announcement of this year's event winners was released on October 27 to celebrate the growth of the Connecticut tech and life sciences sector and encourage industry leaders, observers, and newcomers to rally around the new class of industry breakouts. The video and press release can be viewed at Marcum.
"The Marcum Tech Top 40 celebrates the advancements, culture, and individuals driving the tech and life sciences community in Connecticut. We extend our warmest congratulations to Clarity Software Solutions for its leadership, vision, and success," said Michael K. Brooder, CPA, Marcum's office managing partner in Hartford and the Firm's National Technology & Life Sciences leader.
About Clarity Software Solutions, Inc.
Clarity Software Solutions, Inc. provides technology driving healthcare engagement through multimodal communications. As an industry leader, Clarity assists clients to optimize customer relationships by enhancing flexibility and control over the management and delivery of their communications. Clarity is headquartered in Madison, Conn., serving various healthcare organizations throughout the country. With their Accelerate Member Engagement® offering, consultative services are provided to enhance welcome and plan lifecycle correspondence, driving increased participation in member activities and benefits. Clarity's custom solutions are built within secure web-based technology, are easy to use, and allow a single communication to be published to any media type – print, web, mobile, or email. For more information, visit Clarity.
About Marcum LLP
Marcum LLP is a top-ranked national accounting and advisory services firm dedicated to helping entrepreneurial, middle-market companies and high net worth individuals achieve their goals. Marcum offers industry-focused practices with specialized expertise to privately held and publicly registered companies, and nonprofit and social sector organizations. Through the Marcum Group, the Firm also provides a full complement of technology, wealth management, executive search and staffing, and strategic marketing services. Headquartered in New York City, Marcum has offices in major business markets across the U.S. and select international locations. Marcum is committed to the advancement of diversity, equity, and inclusion. The Firm is a founding member of LEA Global and is the exclusive U.S partner firm of ECOVIS International. For more information, visit Marcum.